The antique agricultural farm with it's roots in the 1800's, is devoted esclusivly to the pr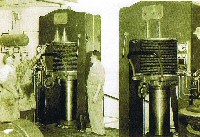 oduction of olives, that through the years, has always tried to improve the selection of the varieties of the olives to the point of obtaining the cultivated best adapted to our soils.
A selection that today identifies in the varieties of Canino, Leccino, Pendolino, Maurino and Frantoio.
The farm is located in the center of the district in one of the most important zones of extra vergine olive oil D.O.P. (CANINO) production.
Sensitive to the safeguard of the enviroment and the product itself, we use organic fertilizers.
Particulare attention is paid to the periodic gathering and analizing goal.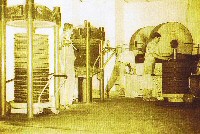 The gathering occurs in the period between the end of October and December whereas to avoid the escessive maturation of the fruit and to obtain a very low grade of acidity (not above 0,5% expressed in oleic acid).
This is carried out by modern vibrating machines, a procedure that permits the fruit to arrive whole to the working process.
The combination of such treatments and the cold working pressing of the fruits, permits the unalterated maintaining of the organic and nutritional characteristics.
There is the conception of our Superiore Quality Oil, an emerald green with golden riflexions, a fruity aroma, slightly spicey with a slightly.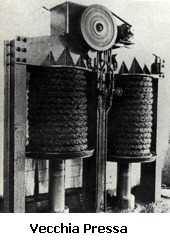 Our plants are inscibed in the register of olive trees D.O.P. Canino, near C.C.I.A.A. of Viterbo, therefore fit for the production of this excellent product that is the flower of the eye of our business.
Happy Oil to Everyone!